Eye Care & Products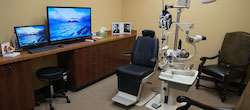 We're here to help you with all of your eye care and vision care needs. We offer eye exams as well as eyeglasses and contact lenses.
We carry only high-quality, trusted eye care products to suit your needs. We incorporate advances in eye care practice and up-to-date vision care technology to help you see better.
Our eye doctor and staff provide a high level of personalized care and will make recommendations for your vision needs based on your eye exam findings. Beyond glasses, we also offer large variety of contact lens options to suit your unique needs:
Soft lenses
Gas-permeable lenses
Multifocal lenses
Custom Scleral lenses
Custom Hybrid lenses
An annual eye exam is recommended to ensure that your contact lenses continue to be compatible to your eye health. Call Eyescript Vision Care today to schedule an appointment with our Spring, TX, optometrist for an assessment and advice.